Published by Jeni Peacock on 13th August 2021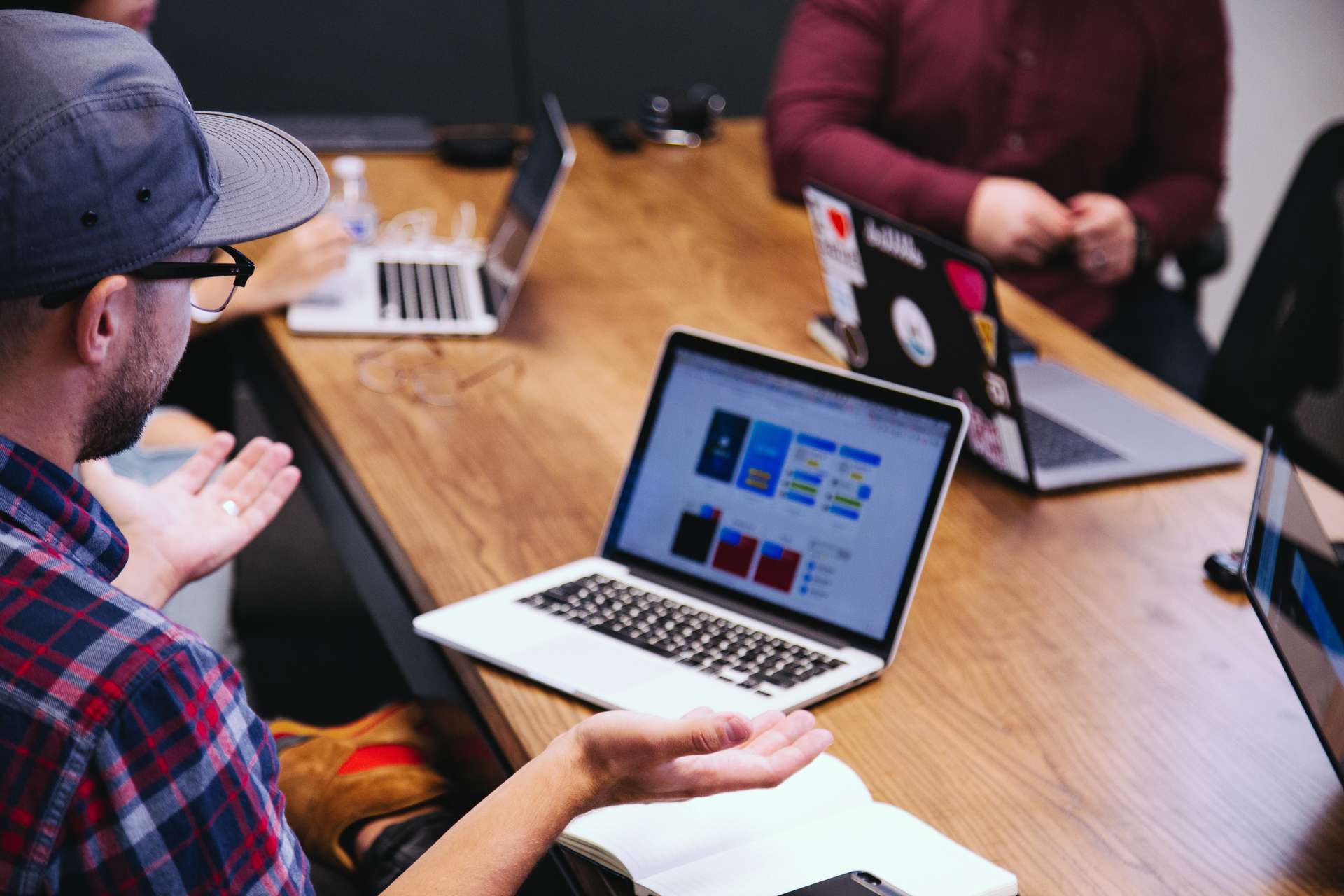 Starter accounting software providers, such as QuickBooks, are well-known for offering freelancers, self-employed sole traders and micro-businesses entry-level packages. They allow everyone starting out in business to access simple bookkeeping, tax filing and payroll. That's great – if you're planning to stay a small business.
But what do you do when your business outgrows QuickBooks?
Many ambitious business owners find they quickly outgrow QuickBooks. In particular, they realise they need:
Scalability, as they deal with larger volumes of transactions
To add users (even QuickBooks Plus only supports up to 5 users)
To integrate with other business systems
More sophisticated business intelligence.
That's when many CFOs and Financial Controllers start to look at AccountsIQ. Here are some of their most frequently asked questions.
What makes AccountsIQ a good accounting solution for growing SMEs?
We've designed our accounts payable software with growing businesses in mind. With a flexible general ledger and no limits on users, entities or transactions, AccountsIQ has the features and flexibility to grow with you. Our open API also enables you to connect your financial software to other systems across your business.
Does AccountsIQ have open API integration for seamless, automated processes and reporting?
Yes – because many businesses benefit from integrating their accounting software with other systems. It means they can automate business processes and become more efficient. It also enables them to deliver better business intelligence across the organisation.
That's why we built AccountsIQ from the ground up with an open API for connecting to other cloud-based apps. You can connect all your business systems and maintain data integrity in real time. We have a growing list of software integration partners and we can also work with you to develop bespoke integrations with your own in-house systems. 
"The implementation process was faultless; we migrated from QuickBooks and had regular meetings and encouragement to keep us on track. The API was the feature that sold AccountsIQ to us and it has been great. The support is also superb, so any issues have been resolved quickly."
 Helen MacDonald, Finance Manager, PortSwigger (Read PortSwigger Case Study)
We're a multi-entity business: can AccountsIQ still give us sophisticated analytics and reporting capabilities?
Yes, we can. Just like QuickBooks, AccountsIQ offers bank reconciliation, VAT, expense capture, job costing, and customisable reports for basic accounting. However, AccountsIQ also supports consolidation for multi-entity businesses.
Whether you already are a multi-entity business – or are looking to add entities – you need an accounting system that automates the process and removes any need for gruelling manual consolidation. Many of our customers choose AccountsIQ because it makes multi-company accounting, consolidation and reporting a breeze.
We also offer cash flow forecasting, a fixed asset register, an Excel add-in, and a new Power BI connector allowing users to build their own dashboards and reports in Power BI. You can set up custom Business Intelligence (BI) codes with different dimensions so you can slice and dice your reports across different key aspects of your business. This simplifies otherwise complex data to give you the robust insights you need to make good decisions.
"QuickBooks didn't allow us to segment our reports across the business. The BI codes within AccountsIQ are great. We now have three BI codes so we can report on each of the different levels."
 Helen MacDonald, Finance Manager, PortSwigger
How transparent is AccountsIQ's pricing and are all the core financials included?
AccountsIQ has tiered pricing plans and we're completely transparent about what's included. There'll be no surprise extra costs once you're onboard. What's more, all our plans include support, upgrades, hosting and disaster recovery to minimise your costs and risks. We also offer a free personalised demo and consultation.
What customer support can we expect from AccountsIQ?
One of the things we're most proud of at AccountsIQ is our friendly and proactive customer support. Many of our customers view AccountsIQ as not just a product, but a partnership. We'll work closely with you every step of the way, from implementation to ongoing support with integrations and added modules.
We understand that implementing a new finance system can be a daunting prospect for any finance team. In fact, our Head of Onboarding and Implementation Sinéad Brennan, has done it. In her previous Financial Controller role, she implemented AccountsIQ's software for a complex, multi-entity organisation.
Check out Sinéad's how to implement a new accounting system blog where she shares her insights and outlines AccountsIQ's partnership approach to supporting our customers.
Our AIQ Academy offers comprehensive training pathways for your whole team at no extra cost. This will help you to get the most out of your AccountsIQ system and keep you up-to-date with new software features. Our customers also receive invites to all our webinars to help CFOs and Financial Controllers keep on top of the latest market developments.
We understand the issues and time constraints involved in leading a growing, ambitious SME. After all, we are one ourselves! That's why we ensure you'll always have someone to turn to when you need support.
 "We chose AccountsIQ for its easy implementation, excellent help notes, competitive price, and honest support … I was able to have an ongoing relationship with the same people. Compared to other suppliers, it didn't feel like people were selling the moon and not delivering."
 Jane Bryan, Whale and Dolphin Conservation Trust (Read Whale and Dolphin Case Study)
TRUSTED BY OVER 4,000 COMPANIES
If you're looking for a QuickBooks alternative, check out AccountsIQ's award-winning multi-company accounting software. Read our customer case studies.
For an informal chat about your individual requirements contact us for a free demo and consultation.