Published by Jeni Peacock on 17th October 2022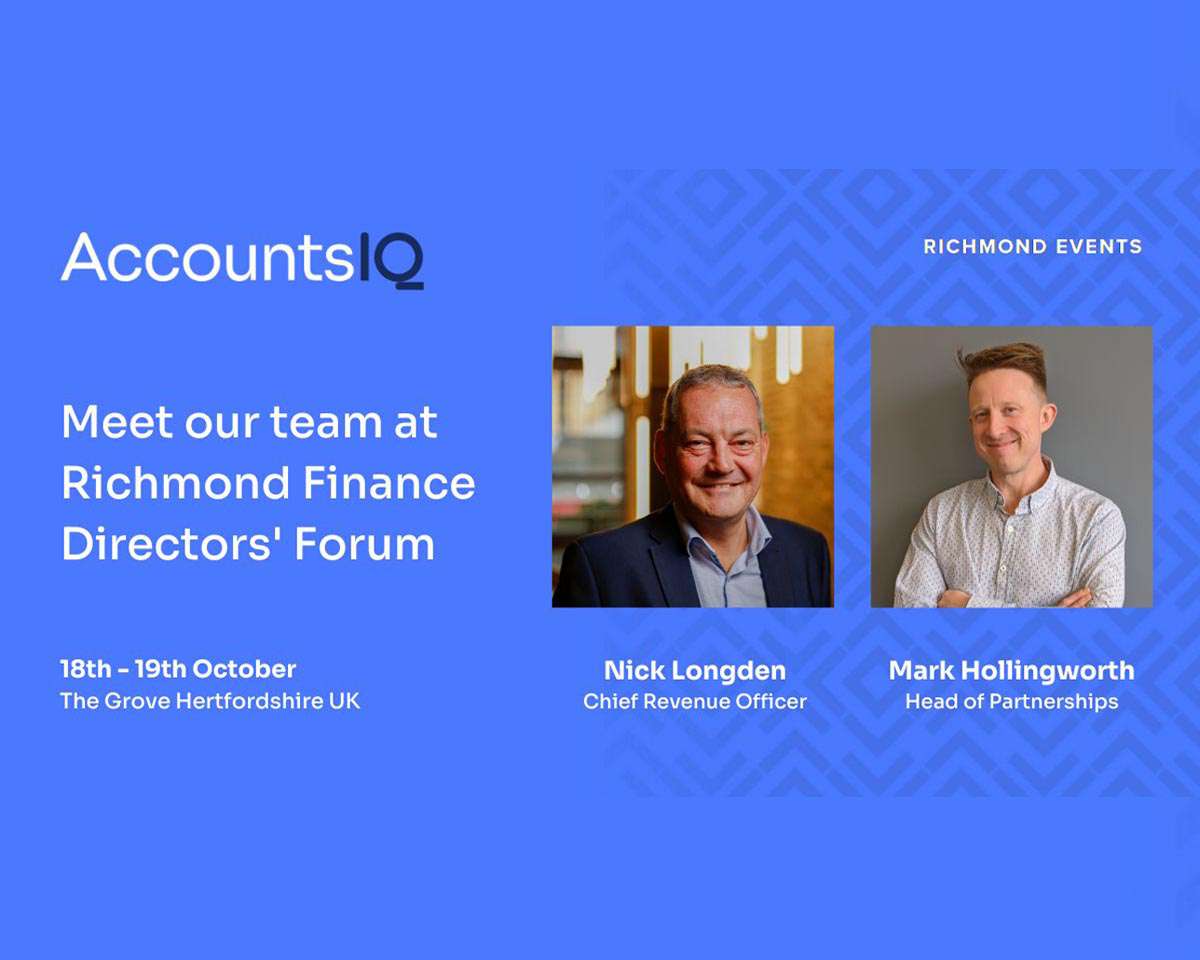 AccountsIQ is delighted to be attending The Finance Directors' Forum at The Grove, Hertfordshire from 18-19 October. We're looking forward to the conference programme. We hope to discover new concepts, debate issues and learn alongside leading finance industry experts.
As AccountsIQ's Chief Revenue Officer, Nick Longden, says:
"The Finance Directors' Forum is a perfect opportunity for us to connect and engage with our current customers and make new contacts. Most importantly, we're there to share ideas and start to build mutually valuable relationships with finance leaders."
Our Head of Partnerships, Mark Hollingworth, will be joining Nick at the Grove for both days (18-19 October). If you're going to be there, they'd love to chat over coffee. If you can't make the event, Nick and Mark are always happy to connect on LinkedIn or you can contact them here.
Getting back to in-person events? Make it easier with mobile accounting
We're certainly looking forward to more in-person meet-ups and events over the coming months. If your teams now have the green light to start re-connecting and networking in-person, you can make it easier for them with mobile accounting and expenses approvals.
Read our blog: Have you got your mobile accounting sorted? to find out more about how mobile apps can make your accounting processes more efficient and seamless.