Published by Jeni Peacock on 5th January 2022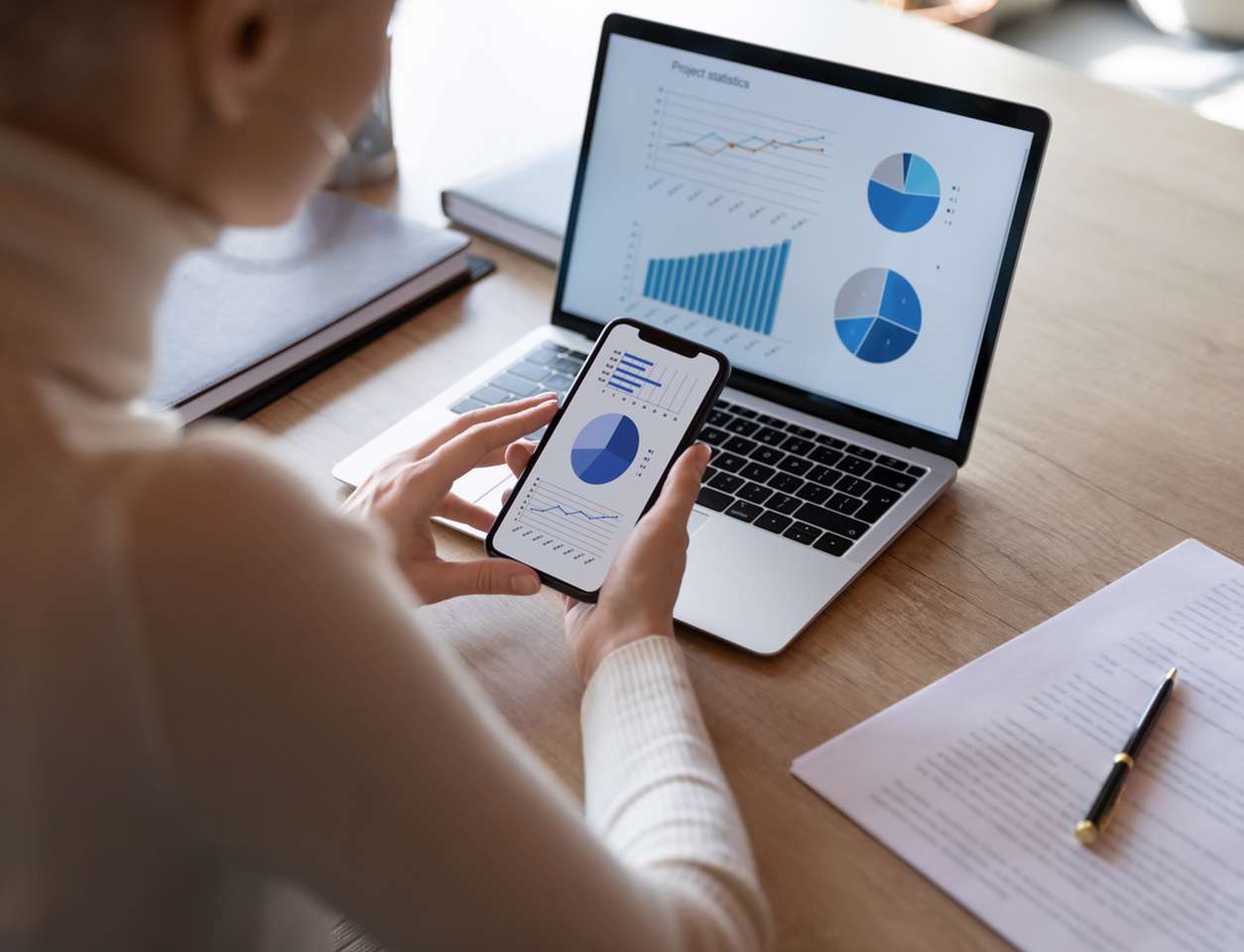 All companies and organisations require reliable records and data about their finances, so that they can manage them properly, keep track of their operations, make good decisions, understand trends and forecast future developments. Modern cloud-based digital financial management and accountancy systems provide an efficient and effective way of carrying out these activities. Such systems save huge amounts of time and often perform tasks to a higher standard than the manual alternative.
A financial management system is the system used to store and manage the financial records of a company or organisation. The system holds information about financial transactions, capital and cash flow, tax obligations and any other expenses, income, assets and liabilities which are relevant to the organisation.
The importance of financial management systems 
Virtually all businesses and organisations require some form of financial management system in order to operate. If they handle money or financial assets in any form, they will need to account for the values and movements of these assets. Many financial management systems also have a wide range of more advanced features, allowing them to provide more detailed insights drawing from a wide array of data sources. This means businesses and organisations can achieve a greater understanding of their financial performance. Cloud-based accounting and finance systems work in medium-sized businesses, small enterprises, charities, public sector bodies and multinational corporations alike; every organisation needs reliable financial information and monitoring.
What challenges can financial management systems help overcome?
An effective financial management system helps organisations to understand the financial aspects of their operations, and to manage them more effectively. Having a comprehensive financial management system reduces the potential for human error, which can be very disruptive and a real headache for finance departments. Financial management systems also allow managers and leadership teams to have greater oversight of all financial activity even in larger, more complex or multi-company organisations.
The key features of financial management systems
There are a number of essential features relating to day-to-day accounting as well as higher level analysis and reporting which a financial management system should provide. These include:
Automation: Cloud-based financial management software is automated, meaning that it automatically collates financial data, often from a large number of different sources. This means users can access detailed, real-time information easily.
Compliance: Most financial management systems are fully compliant with all government regulations relating to accounting and tax, including Making Tax Digital. This provides peace of mind for organisations.
Smart reporting: Cloud-based accounting and financial management systems have features which produce insights and reports based on your financial data. The best systems allow the automatic creation of smart reports, highly sophisticated analytics and intelligence, providing an in-depth view of the organisation's performance.
Integrated system: A modern cloud-based financial management system allows easy integration with an organisation's bank feeds and many other applications and systems. This could be systems for payroll, invoices, CRM, expenses or timesheet management. All of this data can be brought together into one place, where users can view easily with just a few clicks.
What are the benefits of financial management systems?
Financial management systems can present significant advantages for companies and organisations looking to get more detailed and complex insights into their financial performance. Here are some of the advantages:
Better decision making: The accuracy of the data a good financial management system provides, and the customisable smart reporting functions which provide highly detailed insights and information about a company's financial performance.
A single consolidated system: It is much easier for organisations and individuals to manage finances if they can access all the data and analysis they need, consolidated into a single platform and available with just a few clicks.
Time-saving and efficiency: Manual approaches to finance, however well managed, always take a lot of time and hard work. On the other hand, cloud-based financial management software provides a speedy and streamlined alternative, saving team members time, and making their work easier.
Legal compliance: Financial management systems usually have compliance with accounting standards and tax requirements built into them, so organisations can find in depth information in whichever form they choose.
Detailed insights and analysis: The automated nature of modern financial management systems, and the ability to synchronise these systems with the central software platform and produce reports using different data sources.
Customisation: Many financial management systems allow you to customise their functions according to both the needs of your business or organisation, and to the individual needs of the different individual users who will be accessing the system. This might be done through the integration of other digital business systems an organisation uses with their financial management system, or using a custom dashboard feature.
What does the future of financial management systems look like?
Technology is, as in many areas, the future of finance, and the technology behind financial management software systems will only become more technologically advanced. Artificial intelligence and machine learning are both important elements which are likely to become ever more significant parts of financial management systems. Robotics and artificial intelligence could be used for purposes such as detecting fraud and troubleshooting problems and inconsistencies.
Blockchain technology and cryptocurrency are also likey to continue to grow in importance within the finance and business worlds, and so financial management systems will need to be adapted to be able to deal with these. The systems will also need to be updated over time as new digital systems for international banking and trade, as well as new laws and regulations, are introduced.
Financial management systems FAQs
What makes a good financial management system?
A good financial management system should be capable of all the key accounting functions, such as recording invoices and transactions, as well as providing reporting capabilities. The best financial management systems will have more complex reporting capabilities, which can pull in data from a range of sources and present it in highly customisable and useful formats.
One of the benefits of cloud-based accounting and financial management is that the software allows integration with outside applications such as inventory management or expenses systems. They also have personalisation features so that you can tailor it to the specific needs of your business or organisation, whether you are a charity, a large franchise, or a public sector body.
What are the main objectives of financial management systems?
Financial management systems serve an important purpose within companies and organisations, and some of the key objectives they are designed to achieve include:
Performing core, everyday accounting functions
Providing companies with accurate financial information
Producing reports and analysis of financial data
Supporting good decision making and more accurate forecasting
Ensuring compliance with laws, regulations and guidance
Why is a cloud-based financial management system better than a traditional desktop system?
Financial management and cloud accounting systems change how we work because they are more efficient and convenient than their traditional desktop counterparts. Cloud-based systems allow users to access them remotely, from any device, whereas desktop systems can only be used on one computer. This provides both greater convenience and less risk of losing the data if the computer breaks. Cloud-based systems also usually incorporate more automation, reducing workloads and saving time.