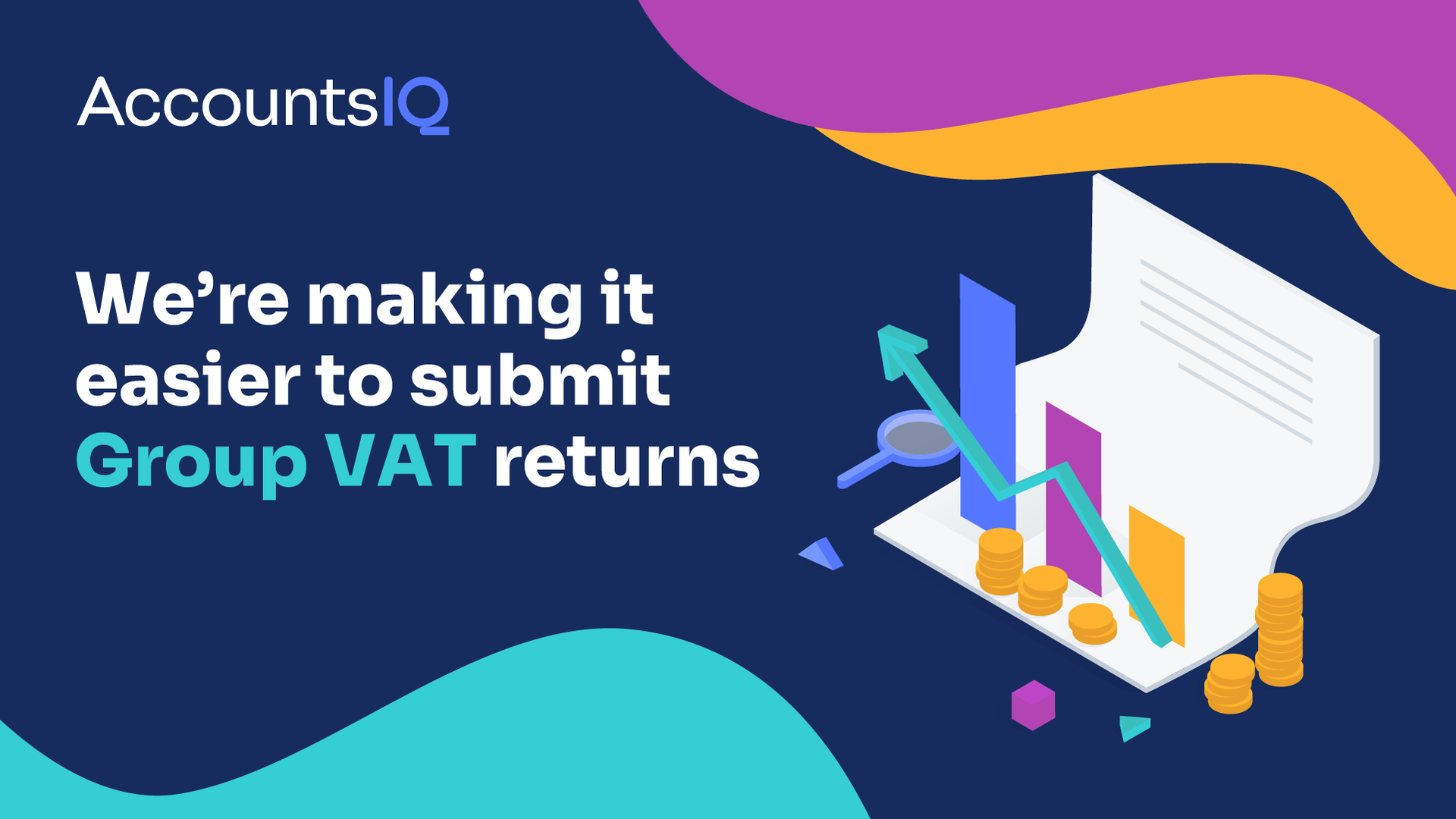 Many of our UK-based multi-entity customers find it is beneficial to register for Group VAT via HMRC's Making Tax Digital (MTD) scheme. This is why we have simplified and streamlined the process even further. 
Here's a quick overview of the potential benefits of Group VAT Registration*:
Less admin: you only submit one VAT return to HMRC each quarter
Simplify cashflow planning: only one payment/refund across your Group
No unrecoverable VAT issues: intra-group charges are outside the scope of VAT
Improved VAT recovery: if a company in your group makes 'exempt' supplies
Simplify VAT on asset movements within your Group
*We strongly advise you to seek professional tax advice before forming a tax group, as there may also be potential downsides.
We make it easy to prepare, review and submit your Group VAT returns to HMRC
With AccountsIQ, multi-entity companies can capture, process and report their Group VAT quickly and easily and with full confidence they are complying with MTD. Remember, HMRC's 'digital link' specification also applies to the calculation and submission of Group VAT. This means that there needs to be a direct link between your accounting system and HMRC; no manual rekeying or copying and pasting of data is allowed.
The AccountsIQ platform has a direct link to HMRC, alongside ensuring you have a full audit trail of your Group VAT returns.
To simplify and streamline this process even further, we're redesigning and modernising our existing Group VAT functionality. The main improvements are:
1. More visibility
On the new Group VAT Return you'll see the live status of the individual VAT Returns of all the companies in your VAT Group. That makes it easier for you to know exactly when your Group Return is ready for review and submission to HMRC. You can also see the breakdown of each entity's VAT directly in your Group VAT Return.
2. Built in compliance controls
Our compliance features prevent anyone from submitting your Group VAT Return until all the individual returns have been completed. Once submitted, your Group VAT Return is locked. That means no-one can edit either the group or individual company returns.
These Group VAT updates are just one example of the range of product improvements we're launching to make life easier for finance teams in multi-entity and growing companies.
QHub: everything you need to succeed, all in one place
If you're a current AccountsIQ customer, don't forget that QHub is the place to go if you need any help or support at any time. In just one click, you'll have access to everything you need throughout your AccountsIQ journey. From onboarding and on-demand training to chatting to our Support Agents or booking a slot with your Customer Success Manager – you can access it all from the 'Q' link on your AIQ screen.
Ask us anything
If you're not yet an AccountsIQ customer but have questions, or just want to find out more about how we could help your finance function be more efficient and effective – get in touch.