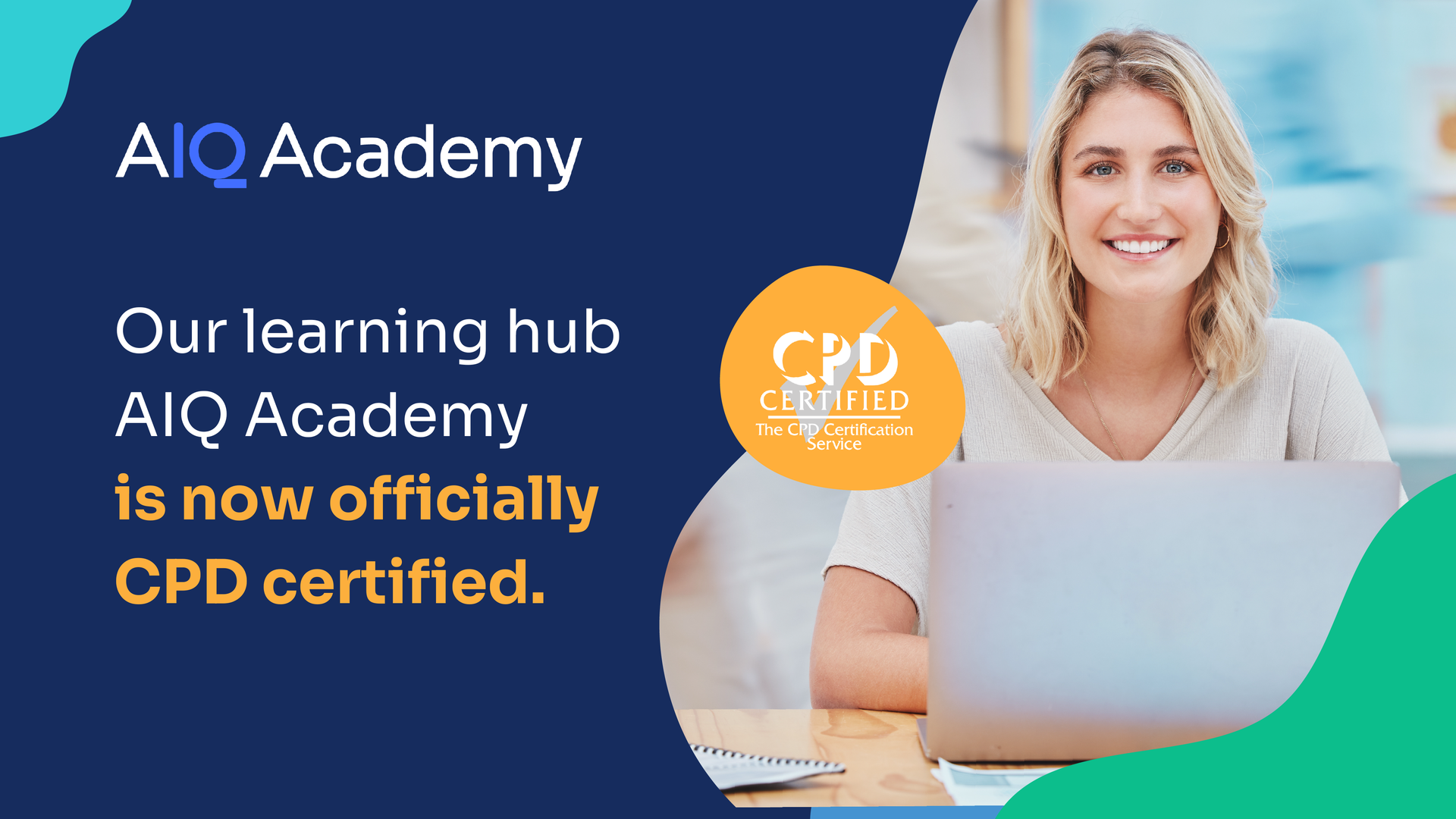 Exciting news for AIQ clients! We are thrilled to announce that AIQ Academy, our client-centric learning hub, is now officially CPD certified. This means that you can now earn valuable CPD points upon completion of our AIQ Academy courses. As one of the first online education providers to offer CPD accreditation options in our industry, we take pride in empowering our users with recognised professional development opportunities. 
What is CPD? 
CPD (Continued Professional Development) is not just a fancy acronym—it's your passport to personal excellence and recognition worldwide. As a globally recognised certification service and industry standard, CPD can level up your professional skills and unlock new opportunities for growth and success. 
Benefits of AIQ Academy's CPD certification 
There are many benefits to becoming CPD certified, say for example, being more efficient with one's time. When you complete courses via the AIQ Academy: 
A guarantee that the content is verified as compliant with ISO standards. 
Thanks to AIQ Academy now becoming a Quality Management System (QMS) partner, we can provide quality material at an accelerated rate. 
AIQ clients expediated certification status privileges.  
Upon completion users can add the CPD certificate to their LinkedIn Profile and CV. 
Who is eligible to earn points? 
All AccountsIQ platform users can acquire CPD points after completing each course–and there are more than 20 to choose from.  
 
Once a course is completed via the AIQ Academy, a completion certificate containing a CPD logo and the number of CPD hours/points is generated and sent to your registered email. It's that easy! 
 
Log on to the AIQ Academy and get started!